Experienced Nurses.
Cost-Effective Solutions.
Custom Case Management provides medical case management and claims-resolution services to employers and insurance companies throughout Illinois, Indiana and Wisconsin. With a dedicated team of knowledgeable nurse case managers, we have the clinical expertise and processes to identify and overcome hidden barriers to claims resolution which save our clients both time and money. Our reputation and raving client reviews are a testament to the experience and value we provide.
Thank you so much, you are excellent at keeping us in the loop and being pro-active, we greatly appreciate it.
It's great working with a company that gets it right and does a great job as well. Made my job a lot easier.
You guys are the BEST and I would love to work with you on all my programs!!!
Thank you for your prompt response! I love working with nurse case managers, you guys are the best.
I truly love working with you and the nurses at Custom Case Management. They are the best in the industry!
Custom Case Management has worked so hard and have persevered through some pretty stressful situations on this case. We are truly grateful for all that you have done to get us to this point. We are moving in a very positive direction and with your expertise and coordination we have turned the corner on this claim.
We would love to prevent all injuries from occurring, but it is nice to know we have the help when needed.
"Our Continued growth year after year is the result of new clients introduced to us from our existing and previous clients. Our success is realized through our reputable results and high client satisfaction."
REFER A FILE TODAY
PLEASE INCLUDE: DEMOGRAPHIC INFORMATION, FIRST REPORT OF INJURY AND ATTACH PERTINENT MEDICAL FILES (PDF)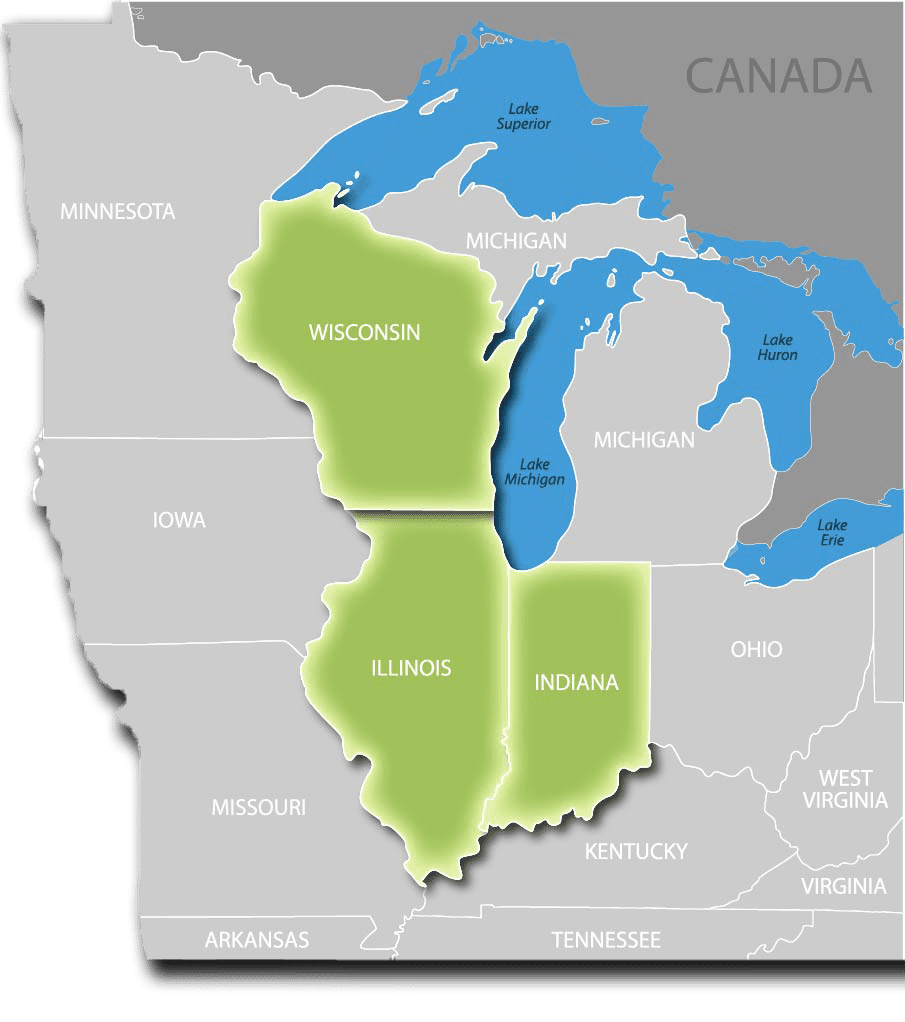 AREAS OF COVERAGE
FIELD CASE MANAGEMENT: ILLINOIS, NORTHEAST WISCONSIN, NORTHWEST INDIANA
TELEPHONIC CASE MANAGEMENT: ALABAMA, ARIZONA, ARKANSAS, COLORADO, DELAWARE, FLORIDA, GEORGIA, IDAHO, ILLINOIS, INDIANA, IOWA, KANSAS, KENTUCKY, LOUISIANA, MAINE, MARYLAND, MISSISSIPPI, MISSOURI, MONTANA, NEBRASKA, NEW HAMPSHIRE, NEW JERSEY, NEW MEXICO, NORTH CAROLINA, NORTH DAKOTA, OKLAHOMA, SOUTH CAROLINA, SOUTH DAKOTA, TENNESSEE, UTAH, VIRGINIA, WEST VIRGINIA, WISCONSIN, WYOMING
THE CASE:

48-YEAR OLD MALE MAINTENANCE WORKER UNDERWENT LEFT SHOULDER ARTHROSCOPY AND MD WROTE 25LB PERMANENT WORK RESTRICTIONS.
THE

OUTCOME:



NCM Inquired the rationale of the restrictions and realized that the MD did not have or review the FCE report, therefore he formulated an opinion without all of the pertinent information. Our NCM provided a copy of the FCE report. MD changed work status to full duty, avoiding permanent restrictions.
THE CUSTOM IMPACT:
The Case Manager knew the case and was prepared with a physical copy of the FCE report. She was able to question the initial restrictions and provide the MD with the report resulting in a full work duty status, saving the employer time and money.
THE CASE:
32-YEAR OLD MALE ELECTRICIAN WITH LEFT-SIDED ABDOMINAL PAIN AFTER LIFTING.
THE OUTCOME:
Custom Case Management received the referral 3-months post injury with the injured worker still off work, and the same complaints since the injury date. After the NCM reviewed the file, she determined based on the mechanism of injury and symptoms of the claimant, the injured worker needed to see a general surgeon. The initial diagnosis from the treating MD was an abdominal wall strain. In fact, the patient was misdiagnosed.
THE CUSTOM IMPACT:
The Case Manager was able to help the claimant find a great general surgeon who repaired a missed hernia and got the claimant back to full duty 8 weeks after surgery. The NCM's knowledge of mechanism of injury and symptoms helped facilitate an accurate treatment plan resulting in a full duty return to work, saving the employer time and money.